Welcome to the Virgin Road Wiki
Introduction
The Lost Ones are wanderers who come here from a distant world known as "Japan." No one knows how or why they leave their homes. The only thing that is certain is that they bring disaster and calamity. The duty of exterminating them without remorse falls to Menou, a young Executioner. When she meets Akari, it seems like just another job...until she discovers it's impossible to kill this girl! And when Menou begins to search for a way to defeat this immortality, Akari is more than happy to tag along! So begins a journey that will change Menou forever...
Contribute
We have a lot of content on this wiki. With your help, we can make it even better.
Anonymous editing has been disabled for this wiki. To contribute, you must login or sign up for a free account. After that, you can get started and help out by editing typos, work on article stubs or leave feedback in comments and talk pages. You may also consider creating wanted pages.

If you need help, you can refer to the Help pages, FANDOM University or ask an admin.
Are you an experienced editor? Check out the Community Page or Special pages to see which areas of the wiki are in need of help.
Affiliates
Please contact an active admin to request for affiliation.
Latest Releases
◆Latest Episode◆
◆Episode 4◆
Episode 4
has been released! Arriving in Garm, the two walk around the city and enter a cathedral to talk about Akari returning home.
◆Latest Volume◆
◆Japanese◆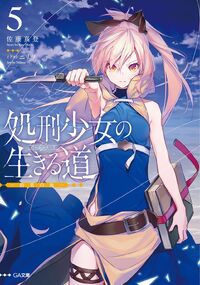 February 15, 2021
◆English◆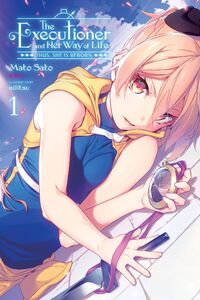 March 9, 2021